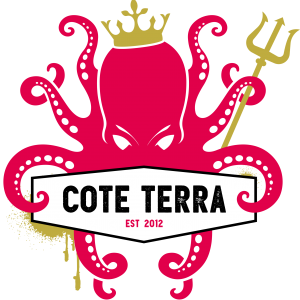 This Is Who We Are
---
Since first opening its doors in June 2012, Cote Terra has become a hub for speciality coffee lovers and foodies in Oakleigh and surrounding neighbourhoods. As it evolves, now located at its new Station Street premises with extended trading hours, evening menu and bar, Cote Terra continues to stay true to its humble roots and values. Offering delicious, affordable and contemporary food and drinks in a welcoming environment is only the surface of Cote Terra's central philosophy. Their core principles extend to sustainability, with most of the stores products sourced locally. The Cote Terra team also show strong support for their community, often promoting local artists/events and by maintaining ongoing positive relationships with nearby small businesses. Much loved by long time regulars and brand new faces alike, Cote Terra continues to do things differently and from the heart.
On 2017, we launched our own coffee roasted in Braeside Victoria. All our coffee bean is carefully sourced by the team, as we believe in serving what we like to drink
Furthermore, education is one important part in any industry hence, we would like to past on the things we know so the establishment of our barista school is formed.